Jakke Jokilautta is a riverboat like no other – and fun for the whole family! This unique cruise ship has fared the river Aura since the summer of 2013. Before that, Jakke carried its weight as a ferry in eastern Finland, Savonlinna, for almost 50 years. Here in Turku, Jakke offers his own unique perspective to the beautiful riverside scenery, providing also a café, a liquor licenced bar and naturally the restrooms.
Hop aboard from any Jakke pit stop and make the most out of the lovely atmosphere sailing the river Aura, from dawn till dusk! You can check the pit stops and Jakke's current location from the map below. Our route stretches from the Aura bridge all the way to the majestic Suomen joutsen. As you wait for Jakke at one of the pit stops, wave at us so we know to pick you up! You can also call us +358 400 165 530 to make sure we swing by you.
Head to the riverside, jump on board, and enjoy the hot summer with a cool beverage! As the sun sets, you can snuggle up with warm blankets under the heat lamps, the cruise is far from over…
Jakke welcomes you to an unforgettable trip riding the gentle waves of the Aura!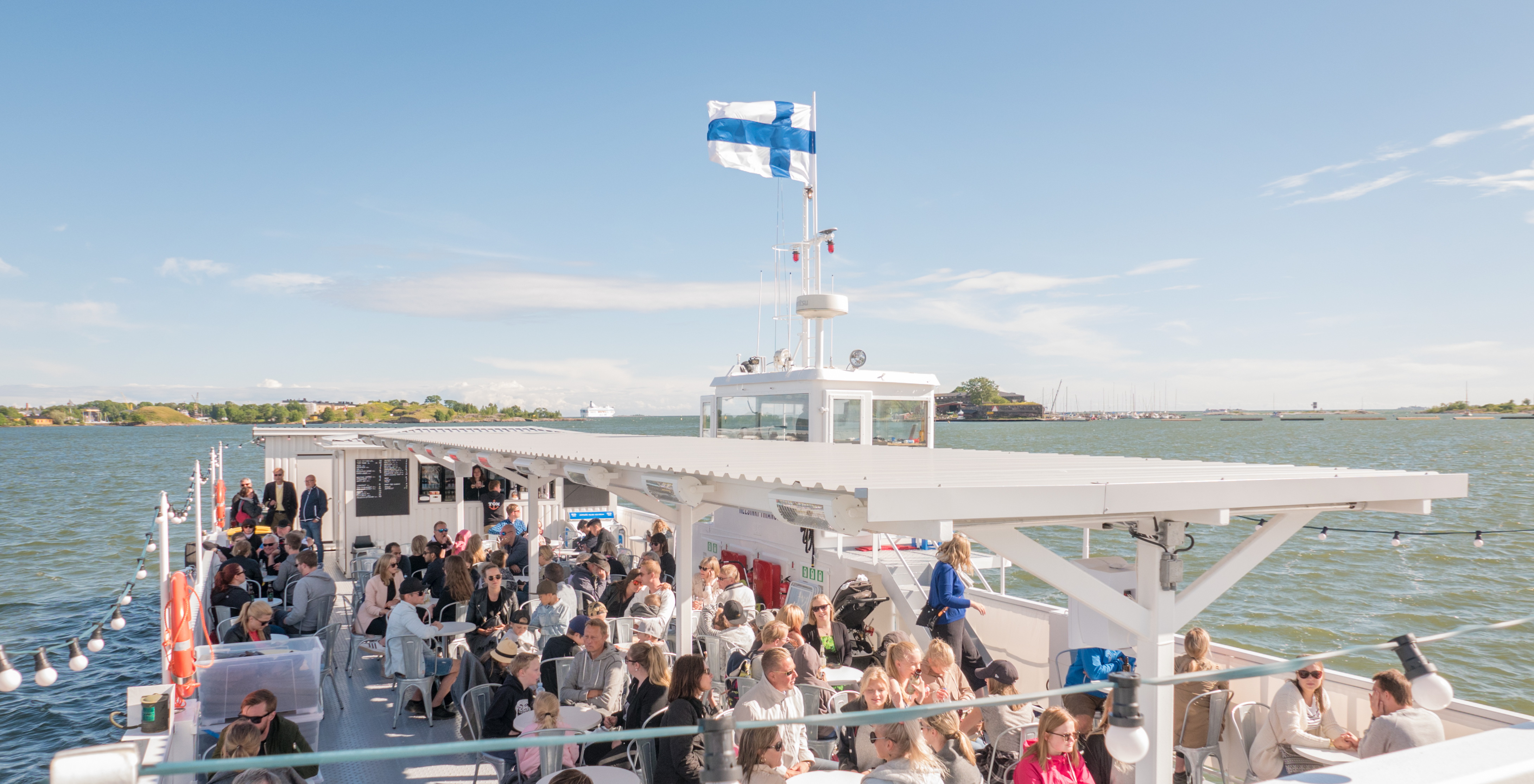 Restaurant Tintå
Läntinen rantakatu 9
Pharmacy museum – Apteekkimuseo
Läntinen rantakatu 13
At end of Kristiinankatu, down by the water. Accessible to wheelchair users and with
Strollers
The Theatre Bridge – Teatterisilta
Itäinen Rantakatu 12
The stop is right next to the Turku City Theatre
Martinsilta Bridge
Borenpuisto
Restaurant riverboat Esposito
Läntinen rantakatu 45
The stop is next to the restaurant riverboat Esposito, about 50 m from the little orange
ferry called Föri towards the city center
Turku Guest Harbor
Läntinen rantakatu 55
Accessible to wheelchair users and with strollers
Crichtoninkatu
Läntinen rantakatu 67
At the end of Crichtoninkatu, on the steps to the river near the ship Suomen Joutsen